TIM & ERIC for iOS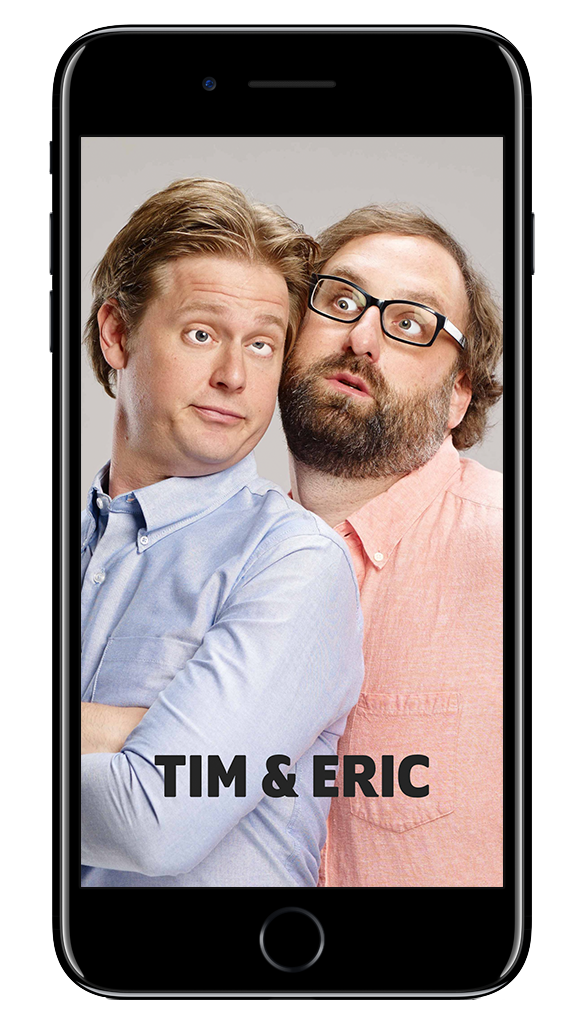 The App So Lutely app is a central library for all things Tim and Eric and Abso Lutely. With this app you can easily navigate to watch new and old shows, listen to music, buy merch, live show tickets and more. Watch episodes and other content, including :
Tim and Eric's Bedtime Stories
Check It Out! With Dr. Steve Brule
Tim and Eric Nite Live
Tom Goes to the Mayor
Decker
On Cinema at the Cinema
W/ Bob and David
Bag Boy
Dinner with Brett Gelman
Review
The Birthday Boys
Hot Package
Nathan For You
Comedy Bang Bang
The Eric Andre Show
Jon Benjamin Has a Van
– – –
Copyright © 2008 – 2017 Tim and Eric Inc. dba Abso Lutely Productions. The Abso Lutely logo and related marks are registered trademarks of Abso Lutely Productions.
The app was designed and developed by Russell Quinn / False Vacuum
– – –
Program Bold font used under App License #965438 from Emigre Inc.
Sound effects used under Creative Commons Attribution License: hit_001.wav by leviclaassen, 8bit powerup by JavierZumer, both from freesound.org.